Discover more from Momspreading
The inexpert endeavors of a supposed parenting expert.
Over 2,000 subscribers
In Defense of the Unscheduled
Experts are saying we need to structure kids' days. I don't want to.
Today was "Bike Path Tuesday." Not alliterative, I know, but I was very, very proud of the concept. Every Tuesday, after breakfast, I would take my kids to a small stretch of a nearby bike path that was unexciting enough to be fairly empty yet exotic enough to be, well, quarantine-times exotic (this category also includes trips to check on the status of a curbside punching bag that no one seems to want, the purchase of new bananas, the discovery of an old toy that was long forgotten, you know the deal). The icon was up on our visual schedule. I made sure to remind my children with just the right level of pressure-free enthusiasm. We packed a bag with so. many. snacks. We remembered our helmets. We had ALL the Clorox wipes. We loaded into the car. We went nowhere.

Post-its on a window are maybe the fourth-generation of schedule I've attempted.
Instead of checking the bike trip off of our list, my children decided that they wanted to listen to a book on tape, take everything out of every crevice of the car (including something called an "emergency escape tool" that definitely could have killed them), tie a bungee cord across the open passenger door and declare that I could not enter, and do what we in the biz call "dicking around" for the greater part of an hour. I felt torn between following the cry of parenting experts to "schedule up" right now, and the very real and in-the-moment desire of my kids to resist scheduling. I didn't want to miss our adventure. My neighbor/friend/mentor Courtney Martin, who I texted from the hood of the car as I "leaned in" to a moment of parental freedom, put it like this: "I feel like my ability to flow with their weird desires is half the battle for the joy and ease. The minute I start imposing and expecting, things fall apart." "Young Jedi," she seemed to be saying, "this is the adventure."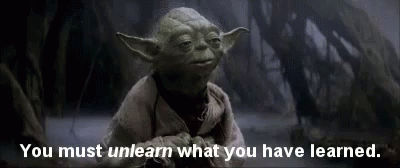 I have to come clean to you about something. I am a stay-at-home mom. There. I said it. Whew. I mean I work, sometimes. But I am a primary caregiver. I am really only away from my children 9:30 - 4 three days a week (yes I know that now that seems like an eternity). There is a lot I could say about the joys and anguish of this set-up. But in terms of its implications for the current spaceship-to-nowhere we have now unwittingly boarded, I have this to share with you: spending long stretches of time with your kids is not about scheduling, it is about "turning into the skid." If you grew up in a state with what your grandmother might have called "weather," you know about this. When the ice is on the road, and your car starts to lose traction, your instinct is to put all your might into yanking your wheel away from the terrifying spin. But that's not how you survive, it's how you flip over. To right yourself, you need to turn your wheel towards the uncontrollable, straight into the skid (This actually happened to me once, in California of all places, and it was dumb luck that my Boston-raised bestie was in the driver's seat, yelling "TURN INTO THE SKID!!!!" as she saved our lives).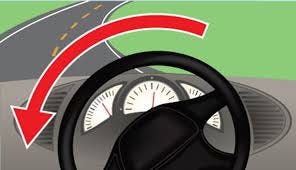 In four years of being a somewhat stay-at-home parent, I have signed up for exactly one regular activity for my children. We make it there about half of the time. I used to have a minor panic attack every night realizing I had zero plans for the day before, and texting about seven other stay-at-homes (there are fewer as your kids get older, the pickings can be slim) to see if we could schedule something the next day. Even a scheduled activity would fall through 90% of the time. I would be devastated. My kids couldn't care less.
That's because schedules are not for kids. They are for grown-ups. Yup. You heard me. The number one piece of parenting advice kicking around right now, after people assure us that this is a hard time and we should lower our expectations and take time to breath and blah blah blah, is to create a schedule. I call bullshit. We parents (and educators) have spent thousands of collective hours dutifully following this advice, and now, weeks in, we are finally admitting that it is not going well.
Now I want to make an important distinction between a schedule, which is a list of activities with specific timeframes allotted for completing them, and a routine. Routines are regular practices, general sequences, and ways of doing things. Routines are nice. Routines are for kids. Routines are like this: Dada reads you books and mama sings you songs. We usually take a bath before bed time. We clean up with loud music, and everyone gets to pick a song. You practice violin first and then we watch RuPaul's Drag Race. These are routines. Good routines also involve built-in flexibility and choice. If you get two clean-up songs today, your sister gets two tomorrow. If you can show me that you will work on violin during the commercials, I'm happy to try it. Schedules are different. Schedules, just by their very existence, suggest inflexibility. They have posed a great threat to middle-class childhood. And they set us parents up for failure when, say, our kids decide that destroying the inside of our vehicle is a much better idea.
The other thing about schedules is, they involve a whole lot of what I call the "T Word." The T Word is a young child's nemesis. Children with ADHD, autism, and anxiety hate it too. Parents also T Words, though we burn through them a bag of Cool Ranch Doritos without realizing what we're doing to ourselves. The T word is transitions, and these little stinkers are very, very hard for young children (and many older children) to go through, especially at breakneck speed and with little warning, which is often how we roll. In order to execute a complex daily schedule, you need a ton of transitions, and that is a recipe for stress for both parents and kids.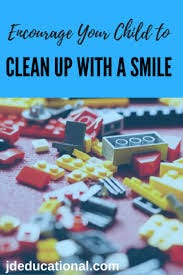 Why don't YOU encourage my child to clean up with a smile and I'll go take a shower…..
Children do not experience transitions the way that we do. For starters, they do not have the same concept of time as adults. They don't know whether 5 or 10 or 900 minutes have passed while they've been pretending to be a narwhale architect. Also, their attentional systems are completely different from ours. They don't have a to-do list constantly buzzing in their brains, and can lose themselves in tasks that seem dispensable to us but are fascinating to them (my daughter can take her shoes on and off for upwards of 15 minutes, with no sign of tiring). People don't fully develop their "executive functioning" skills, the skills required to shift attention and plan and carry out a task until their mid-20's. It's very difficult for a child's brain to move from one thing to the next (put away my toys, get my coat, head to the door) even if they've done it easily before. That's why a good day involves transitions that are natural, spacious, and few and far between. At my kid's preschool, they sometimes do clean-up time for 25 MINUTES just to give kids the time and space to transition at their pace. Now, I do lose my mind when my kids can't clean all their crap up as fast as me, but at the end of the day I know it's to be expected.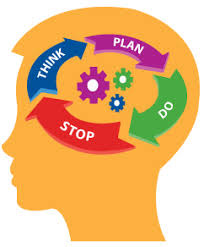 For many kids, schools are still requiring them to put in full, structured days. Showing up to some class or activity at some specific time, despite the disappearance of a need for transportation, has never been harder. A child's level of energy, attention, and parental support to get there and get shit done is very touch-and-go right now. So to have tight schedules is to ensure that some students will miss things, and that those who are present may not actually be all there. Why not focus on routines instead? My nephew's middle school sends a bunch of work and has assignments due on Wednesdays and Fridays. Other teachers are recording lectures or lessons and letting students watch when its good for them. But teachers don't get to make the calls most of the time. This shift requires a mindset change from educational leadership.
Why are we all so obsessed with scheduling our kids right now? Because we need them to be scheduled. We want to feel that life is marching on and there is something more tangible than a giant abyss waiting for us after lunch time. We want to know what the fuck we will be doing to keep our children busy at 10:30 A.M. tomorrow. We imagine that if there's a plan for that, there might just be a plan for this whole damn thing. That is a very, very normal thing to be feeling right now. And it's not bad or wrong to put our own needs front and center in our family planning. Maybe "turning into the skid" means making your schedule, giving your kids the highlights (or not?) and then knowing that it's just a back-up plan for when they don't have their own, much better ideas for how to pass the time.
Let's give parents the space to make a schedule, break a schedule, make a schedule into a paper airplane, whatever is the least-disastrous (that's the phrase I'm using now to replace "working") for them and their families. Let's focus on the essentials - the traditions we might have to adapt but can't let go of, the routines that really contribute to everyone's sleep or sanity, the small consistencies we can muster out of this chaos, which don't have to be up on a poster board for us all to make it through the day.
More things:
If you're interested in more routines and fewer schedules.
When you do have "T Words" to get through, this helps.
Some lovely tips for reducing stress and framing what daily structure looks like.
Do you like what I'm dishing out? Why not share it with your people.